Going to travel this summer? Follow these recommendations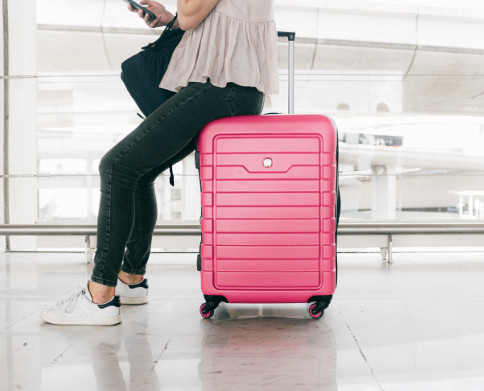 The use of a mask is mandatory on all public transport. Always wear your mask during the entire trip, even in the waiting rooms of ports and airports, as well as at the bus or tram stop. If you travel by car with people whom you do not live with, everyone should wear a mask.
Use if possible travel cards, mobile applications, bank cards… Avoid using cash.
Access the check-in and boarding areas along the routes indicated and respect the safety distance of 1.5 metres when other people are queueing up.
Clean your hands with hand sanitizer after touching doorknobs, handrails, handles, grab bars, buttons and any other commonly used items.
When you get home, clean the bags and suitcases you have used on the trip thoroughly. You can use 70 proof alcohol (mix 70 ml of 96 proof alcohol with 100 ml of water and shake) or a hand sanitizer.