Avoid exposing your little children to the sun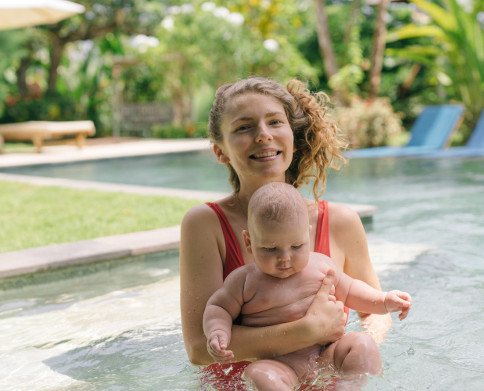 Always protect your children from the sun with a hat, sunglasses and sunscreen lotion that are appropriate for their age and try to keep them under a parasol.
Never expose children under the age of three to the sun, because their skin does not yet have the necessary defence mechanisms developed to protect it from solar radiation.
Always dress your children in lightweight, light-coloured cotton clothing. Remember that dark colours retain heat and some fabrics can cause allergies or eczema, which can be aggravated by the heat.